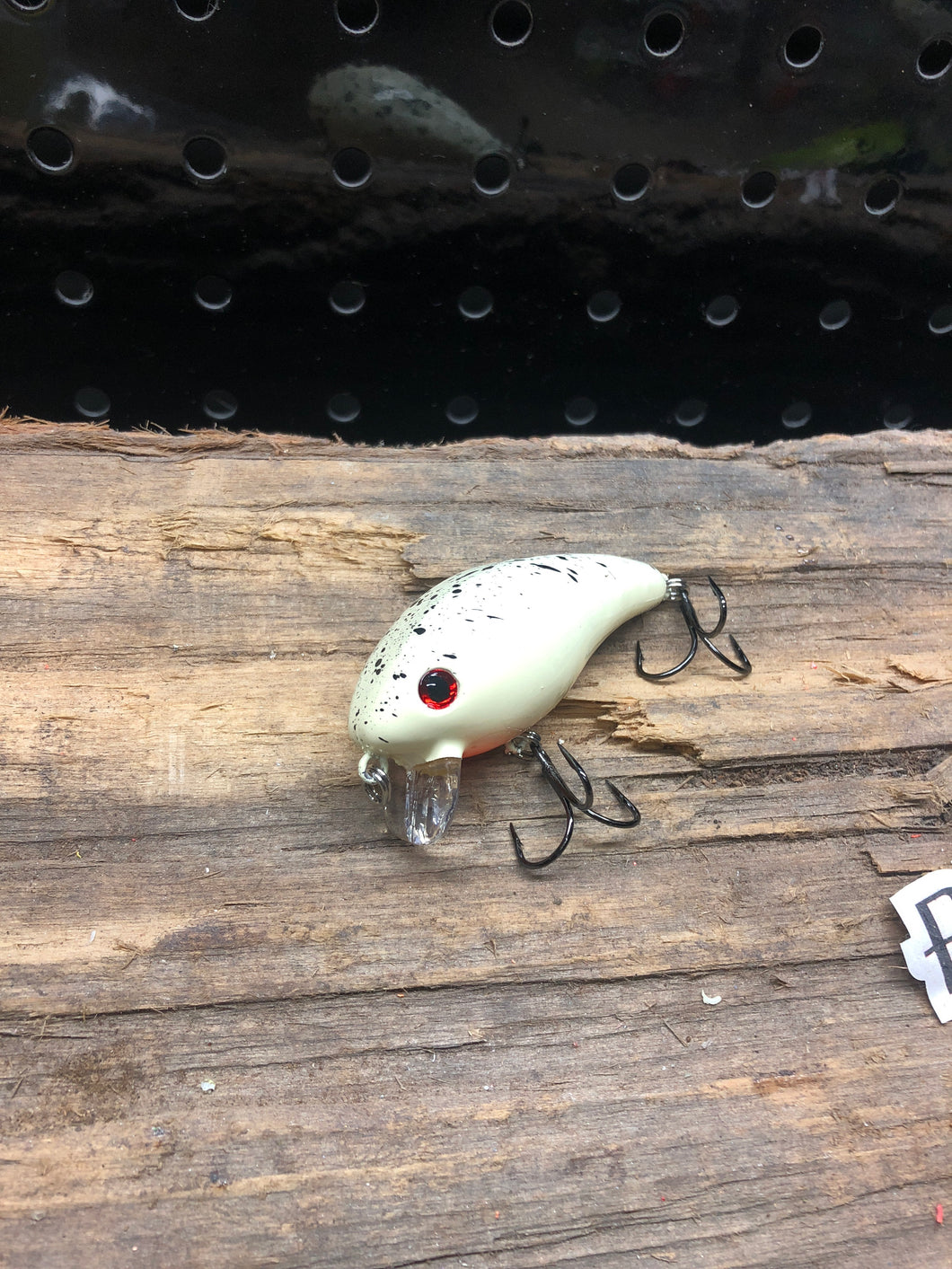 Marsh Runner Bone Splatter
The Marsh Runner is exactly what the name says. At a running depth of 0-1 ft, it is the perfect lure for fishing the marsh, cuts, run outs, or just beating the banks. Available in the same color as your favorite soft plastics. Tie one on today.
 Equipped with KVD trebles and stainless split rings.